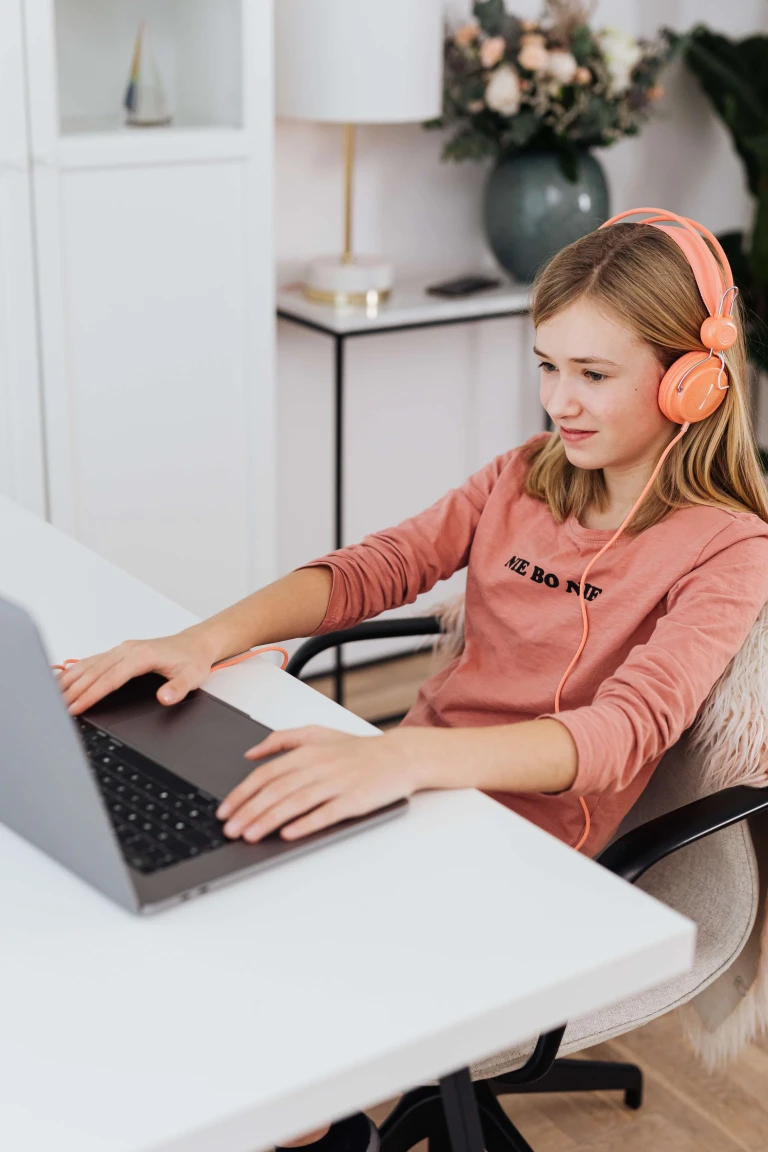 Blog
Programming in Scratch - is it worth it?
---
Learning to program is an excellent way to develop kids' analytical skills. It is critical for our children's future careers. In this article, we will explain why it is important to start an adventure with coding in Scratch language.
Scratch online
Scratch is a basic and fundamental educational programming language for kids. Even the youngest participants can begin their adventure with coding in a simple and pleasant manner. Users can create projects on the website using a block-like interface which is extremely helpful in the beginning of your coding journey. Scratch enables understanding the core of coding and taking more complicated efforts.
Programming for kids - new era of school education

The Ministry of Education has considered coding as essential and beneficial for school education. Furthermore, it turns out that this belief is widespread. According to the survey reports, around 85% of people hold the same opinion. There is no doubt about it. It is very important to find new sources of entertainment for children, especially at present time when lockdowns and remote learning is becoming more common and inseparable parts of our lives. There is no better way to fill children's free time if they can be both educated and entertained at the same time.
The advantages of online classes

One significant advantage of online Scratch classes is that kids can effectively absorb knowledge from the comfort of their own homes. There is no need for students and teachers to make physical contact. It's crucial in the current epidemiological situation. Possibility to work remotely and stay at home boosts a sense of security in both children and their parents.
The benefits of Scratch online
Children can attend classes from the comfort of their own homes.
Attending online classes provides a sense of security during this pandemic era.
You don't have to waste time commuting. It saves both, parents and children's time.
Communication with the teacher is easy and comfortable.
Programming courses are a great way to creatively fill in children's free time.
You only need a computer and internet access to attend.
What's there to know about Scratch?

First version of Scratch was developed in 2003. Mitchel Resnick, the main designer, is an American co-creator of the Lego Mindstorms series and StarLogo simulation language. Scratch refers to a music mixing technique popular in hip-hop community. Programming with the Scratch language, in a metaphorical sense, is like combining individual block-shaped pieces of code.
Main rules of Scratch

Many of us are perplexed as to how even three-year-olds can code their first games, stories, or animations. The solution is a simple and user-friendly interface. Scratch elements are block-shaped, and combining them is simple and intuitive. You should also be aware that Scratch has its own community where users can share ideas and opinions about their projects. It's a fantastic source of inspiration and a goldmine of information.
Is it beneficial to teach kids programming? Yes!

The popularity of coding is growing lately. It aids in the development of both analytical and interpersonal skills. Each project necessitates the precise expression of your thoughts and expectations. Coding teaches seeking new solutions, drawing conclusions and being patient. What is more, making progress in learning how to code is only possible by trial and error.
During programming lessons your kid will develop:
Patience,
Ability to seek for new solutions,
Logical thinking,
Persistence,
Ability to accept failures,
Thinking in the abstract.

It's worth noting that all of the skills listed above will significantly improve your children's lives in every way. It will assist them in dealing with problems in both their professional and personal lives.
Scratch online - Coding Giants
We can offer you following Scratch courses:
You can select from two courses in each age group. Classes are interesting, colorful and adapted to each age group.
The following items are on the agenda:
Introduction to Scratch,
Creating first game using Scratch,
Repetition,
Final Quiz.
FAQ:
1. What if my child doesn't like programming classes?
Coding Giants are prepared for such a scenario. You have the option to cancel your agreement with us after the first lesson.
2. What role can programming play in my child's life?
Understanding computers and the fundamentals of coding helps children develop an understanding of how things work. It also shows them how software engineers use math to solve problems in a logical and creative manner.
3. Is it possible to enroll for a higher level class?
Yes. We offer classes for different age groups with various complexity levels.
---
Similar articles
Learning how to code has become very popular these days, but not all kids want to become programmers in the future. In early stages of...
Read more
The first programming language was created in the '50s. Over time, more advanced programming environments appeared, and new technologies...
Read more