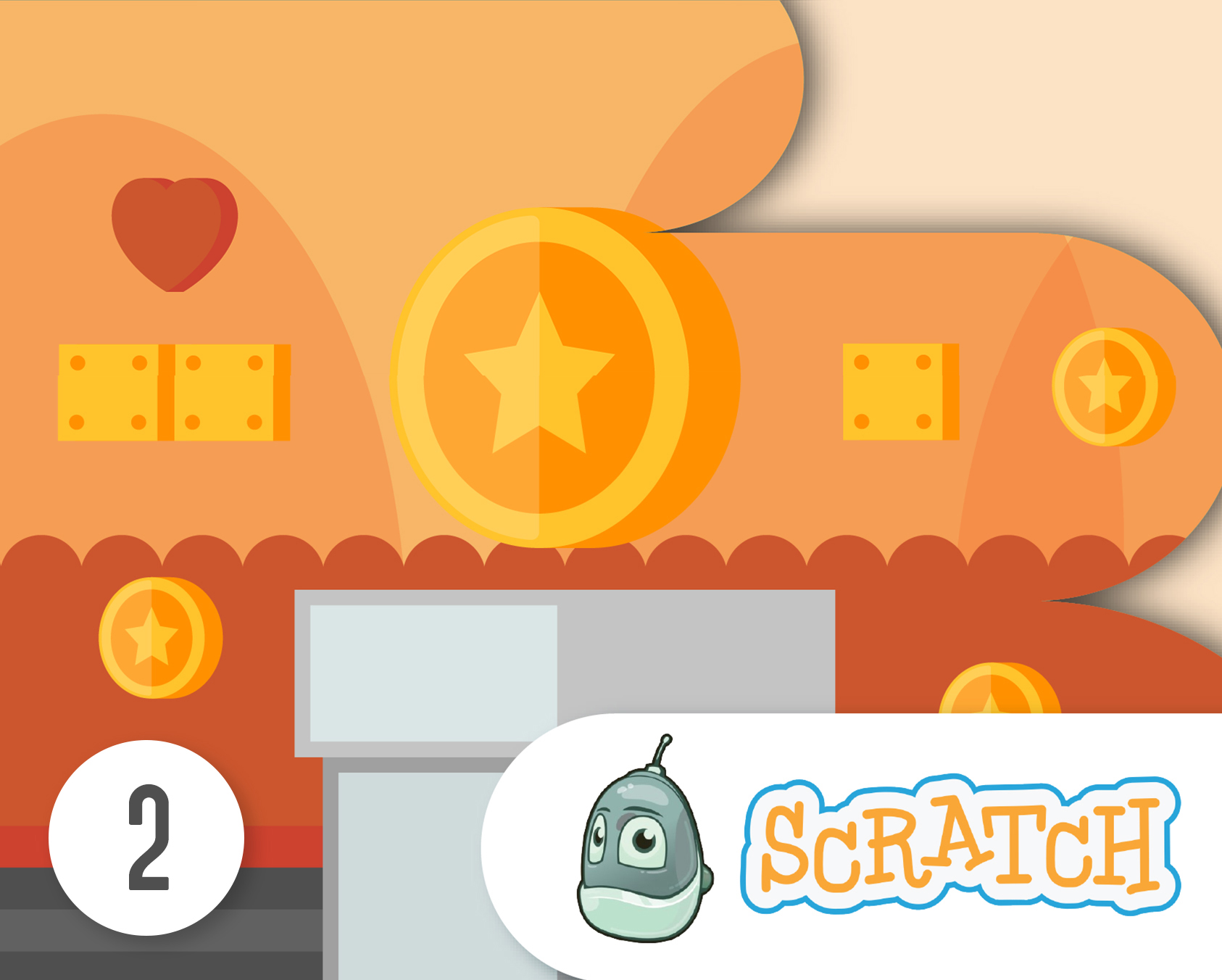 Basics of Games Development Semester 2 (Kodu, Advanced Scratch) Online
Recommended for students who have completed the first semester of Basics of Games Development course or who know Scratch at an intermediate level.
The second semester will take us to the world of 3D video games. We will use Kodu Game Lab to help our students learn how to create and code three-dimensional projects. In the second part of the semester we are going to use Scratch to create advanced games such as Pokemon Go.
Intro
The first semester is prepared to introduce you to the world of programming and its basic concepts. Students can demonstrate their skills in the Scratch environment and Minecraft Education Edition. We will enter fascinating worlds of Minecraft, Fortnite and Angry Birds to help you learn programming in a fun and creative way!
Plan of the course
Welcome to the next stage of the adventure. New challenges ahead of us, time travel, new games to visit and advanced programming learning. Get ready for the first challenge - we're going to the races. 3 .... 2 .... 1 ..... Start !!!
The destructive drones of Dr. Doom are attacking. Do you hear these noises? We have to get to the factory that produces them and dispose of them. Be careful - in the Valley of Doom, some passages are very narrow and drones keep flying.
- For a thousand barrels of rum! Captain Jack attacks again! - What we do? What we do? - We'll face him! Is everyone ready to gun? It's time to start boarding. Arghhhhhh!
A strange structure has emerged in the world of Kodu Game Lab. We must try to investigate its secrets. Try not to get lost in the tangle of paths. Wander slowly - various traps may appear in the maze.
We're almost there. Shhhh ..... Can you hear? This is probably the famous monster labyrinth. We have to sneak as quietly as possible or we'll end up as his dinner...
Surely you know the combat mode where everyone fights everyone. You will definitely be able to eliminate all opponents. You have to choose - you shoot rockets or balls.
Jump first, then run 100 meters, then check your accuracy. It's time for an obstacle course. Watch out for avalanches, hostile characters and other adversities. Each obstacle overcome is the next step on the way to victory.
Mozart? Bach? Beethoven? Maybe just a Giant? Test yourself as a musician and composer. Classical music too serious for you? You can create your own composition.
In which year was Minecraft created? What is the name of the fire starter from the Kanto region in Pokemon? What type of weapon is the rarest in Fortnite? Answer these and other questions today in our great gaming game show
Turn into a DJ and musician at the same time. Create music using everyday items. What usually seems impossible together with the Giant we can make it happen. To work!
Catch them all! Pikachu and starters from the first generation of Pokemon - Kanto are now available for catching in Scratch. Check your accuracy and throwing power, but be careful. Not every Pokemon wants to stay in the Pokeball forever. Pika Pika Pikachuuuuu.
Once again, we have to deal with the power of Pokemon. We remind you that an accurately thrown Pokeball is a greater chance of catching a Pokemon. Which one is your favorite? Pikachu? Charmander? Squirtle? Or maybe Bulbasaur? Try to catch one of them.
We did it. Another adventure is behind us. I hope that you liked it. But wait ... It's not over yet. Adventures with Programming are waiting for you. Join us today and try your hand at new places. In a week a special surprise for you - a new world that we will help you create together. You know Minecraft? If so, you will certainly be fine.
Wow! In cooperation with the Giant, we managed to open a portal to Minecraft. Step in with us and you'll learn how to program Steve to become the Lord of the World...
Satisfaction Guaranteed or
money back
You can cancel after the first class!
Contact us if you are still looking for answers
Registration & schedule